We've added a new weapon to our arsenal of methods for waking the boys in the morning. If you remember, previous methods include:
Badly playing a flamenco song on my guitar 
Turning on every toy in their room
My wife singing an a cappella version of Public Enemy's "Fight the Power"
Yesterday, I put one of the boys' walkie-talkies on Wyatt's pillow next to his head, went in the next room and started randomly hitting the Morse Code button.
When I posted a collage of images showing us with the boys at the Whiskey, I said I'd explain later. We were there to see our friends' daughter perform with her band as part of a band camp graduation-type thing. And she killed it.
The other thing that happened was Wyatt totally spazzed out. Not in a bad way, but he clearly enjoyed the show and the club. He kept dancing, climbing, grabbing the hands of strangers and dancing more (gotta quell that fast).
So… I guess Wyatt's drawn to club gigs… Oh, dear.
Punkdad wants to attend the Dad 2.0 Summit to show brands there is a great number of unrepresented fathers that should be a target to marketers and have a strong voice in the parenting community online.
I've contributed. Have you? Why not? What the hell is wrong with you?
Let's get punk dad to Dad 2.0. His mission is to show the major brands reaching out to parenting bloggers that they're neglecting low income and non-traditional fathers and families. And I think that's a vitally important message.
Every little bit helps. If you kick in $10 or $20, we could all help him reach his goal. Let's make a Christmas miracle happen, people!
Wait. I believe he's Jewish… whatever… doesn't matter. Let's make a post-Hannukah miracle happen, people!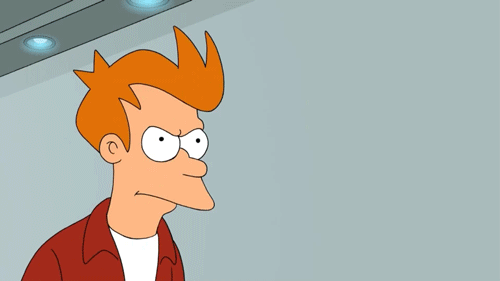 Jesus Christ. I hope these are legit because some of these are raising FABULOUS questions.

you know, my mom told me that when i was little i used to tell her recurring tidbits of a linear series of events from "when i was older"

she mentioned me pointing an old man and getting really excited and saying "hey that man was my student when i used to teach piano!" in a situation, or saying "you know i like you more than my other mom, she was so mean" and my personal favourite is the one where i said "i used to have a gilrfriend once, you know, we were on my motorcyle and i lost control and fell off a cliff on the roadside, i really hope she's okay"

Children are scary as fuck.
I need to stay away

Wasn't there a post going around about how maybe the 'Light at the end of the Tunnel' that people go to when they die is the opening of the womb when we're born? And we gradually forget our previous lives as we grow older? Because that post combined with this post scares the living crap outta me.
Just now, Boone and I were in the boys' room as I helped him get dressed to play outside.
He said, "We're not alone in here."
"Who else is here?" I asked.
He said, "Your grandma."
Both of my grandmothers died years ago. A lot of people might find this a beautiful sign of love from the afterlife.
I'm totally creeped out by it.
And now, we have to move.
(via ryanmcawesome)
Last year, Boone and Wyatt brought a toy catalog to Santa to point out exactly what they wanted. Y'know, just to be clear. I've never seen two kids so young use a trust-but-verify style of wishing.
This year, I expect they might ask Kris Kringle to sign off on a background check.
Check out our list featuring the top 100 bloggers of the year in parenting, food, humor, beauty, and more!

I'm not going to say I was just named the Funniest Blogger of 2013 by Babble.com, but I will say I'm listed first in the humor category, so it's basically the same thing.

And you know who else is named one of the Top 10 Funniest Blogs? Our very own mammalingo. CONGRATS, MELISSA!
ICYMI